Rushere Guest House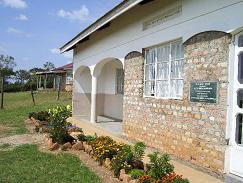 Come and stay in our Guest House, in the heart of rural Uganda. The Rushere Guest House is an ideal place for a quiet holiday, a retreat or a conference, and a perfect base for visiting South West Uganda.
We are located in the Kiruhura District, 20 miles south of the Equator, only a few miles from the nearest Game Park – Lake Mburo.
The Guest house provides accommodation for visiting elective doctors from the UK and other countries. Other guests include people who want to give time as a volunteer to the hospital or those who come simply to "get away from it all". Rushere is also a great place to have a honeymoon with a difference!
Whatever your reason for coming, you are most welcome!
Programmes can be arranged for guests, and can include: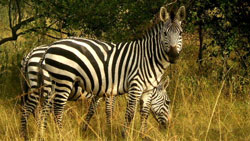 a visit to a Game Park
a trip to Rushere Cathedral
a visit to a local family where you can enjoy some local food
a visit to a local school to meet the pupils and teachers
Also, all guests are welcome to visit the Hospital, and attend daily prayers.

Within
The Guest House has 6 twin bedded rooms and 2 double rooms – all en suite, and guests can enjoy the tempting meals served in the Dining Room. Internet access is available in the Hospital.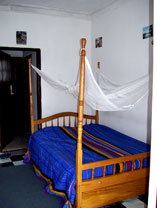 See our tariff for details on how much it would cost to stay or organise a conference at Rushere, and if you are interested in coming, complete our booking form. Details on travelling to Rushere are available on this site, but feel free to use the booking form to ask specific questions about your trip.
The view from Rushere Guest House – come and enjoy it for yourself!